Presents
Novels By
Mark Anthony Powers
A Swarm in May is the debut novel of a doctor and beekeeper and weaves systemic racism, Little League baseball, and the art and science of beekeeping into a riveting medical mystery.
In Breath and Mercy, witness challenges in a doctor's training, the frightening birth of the HIV pandemic, and the struggle to provide ethical care during an epic disaster. Breath and Mercy is the prequel to Mark Anthony Powers's bestselling debut novel, A Swarm in May, and the first book of a trilogy.
About the Author
Mark Anthony Powers
Mark Anthony Powers did not anticipate writing his best-selling debut novel, A Swarm in May, when he retired from medicine, although he has always enjoyed reading fiction. He grew up in the small town of West Lebanon, NH then attended Cornell University, where he strayed into Russian and creative writing while majoring in engineering. After receiving his MD from Dartmouth, he went south to the University of North Carolina for an internship and residency in Internal Medicine, followed by a fellowship in Pulmonary Diseases and Critical Care Medicine. 
After almost forty years in clinical practice and teaching, Mark retired from Duke University as an Associate Professor Emeritus of Medicine and began exploring other areas of his brain. Writing, gardening, IT, and magic courses were parts of his journey. A deep dive into beekeeping led to his presidency of the county beekeeping association and certification as a Master Beekeeper. Two cups of coffee and two hours of writing most mornings produced A Swarm in May and its prequel, Breath and Mercy. Mark is currently completing the third novel in this series.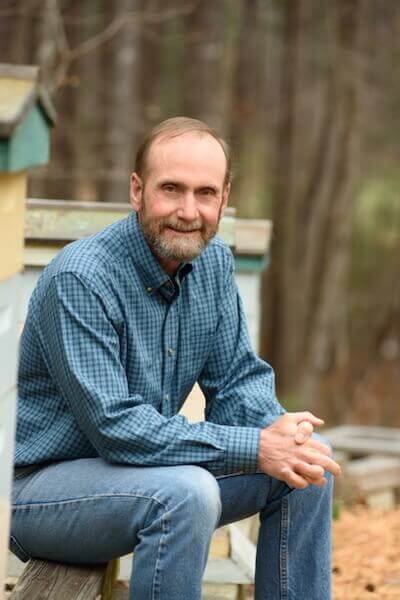 Contact Mark
For more information or to set up an interview, please contact Mark here.